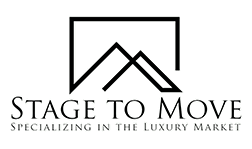 50 Home Staging Tips by the Book
Live Webinar (via Zoom)

November 9, 2020 9:00 AM Eastern Time
Presented By: Kara Woods
REGISTER NOW
Course Summary
Most buyers will shop online first, so proper presentation is key. This course teaches property preparation before staging, home staging tips room by room, and the art of sharing success stories and results. Participants will become a subject matter expert so they can confidently communicate the top reasons any home seller must prepare their home in order to sell for top dollar.
Learning Objectives
By the end of this course, participants will be able to:
• Explain the best practices and fundamental principles to staging properties.
• Explain the value of professional home staging to sellers.
• Apply basic home staging principles for best photography and showings.
• Apply key marketing techniques to position their listings above the competition.
Live Webinar (Remote Learning) Course
This is an online course and will be taught remotely by the instructor using Zoom's virtual meeting technology.
Click here to download the Zoom Client
. Zoom is available for a wide range of devices including desktop, tablet and phone.
Upon completing the registration for this course, you will receive a personalized link to access the online course. If you do not receive the confirmation email containing the link, please contact us and we will resend it to you.
Important Notice:
To receive continuing education credits for this course, you must be in the meeting room on time and you must stay in the meeting room until the course has ended. If you arrive late, or leave early, you will not receive credit.
Continuing Education Credits
Real Estate Continuing Education (Connecticut)
3.00 Continuing Education Credit Hours
Price: $30.00

This course has been approved by the Connecticut Real Estate Commission for 3 continuing education credit hours. Course Number 15705. School Code 0290.
Contact Us
REGISTER NOW